Product Description
Casting Craft Compression Fittings Male Threaded Coupling for the Conveyance of Fluids at High Pressures
 
Product Description
IRRIPLAST PP compression fittings line has been designed for the conveyance of fluids at high pressures, for water conveyance, for potable water distribution and applications in the thermo-hydraulic sector. This product line is accordance with the most severe international standards in terms of mechanical properties and alimentary compatibilities.
| | |
| --- | --- |
| Part | Material |
| Body(A) | Heterophasic block polypropylene co-polymer(PP-B) of exceptional mechanical properties even at high temperature. |
| Blocking bush(D) | Polypropylene |
| Nut(B) | Polypropylene with dye master of high stability to UV rays andsolidity to heat( S grade according to standard DIN54004) |
| Clinching ring(C) | Polyacetal resin(POM)with high mechanical resistance And hardness |
| O Ring gasket(E) | Special elastomeric acrylonitrile rubber(EPDM) for alimentary use |
Description
Code
SIZE
Weight (g/pc)
pcs/ carton
Female thread coupling
A1003
20*1/2
31
600
20*3/4
32
560
20*1
37
460
25*1/2
47
375
25*3/4
49
360
25*1
53
330
32*1/2
76
240
32*3/4
77
220
32*1
79
210
32*11/4″
86
192
40*1
109
192
40*11/4
112
130
40*11/2″
125
120
50*1″
185
80
50*11/4
193
80
50*11/2″
200
80
50*2″
206
80
63*11/4
294
48
63*11/2
304
48
63*2
305
42
75*2″
481
27
75*21/2″
496
24
75*3″
560
24
90*21/2″
720
14
90*3″
775
14
90*4″
848
14
110*3″
1254
8
110*4″
1264
8
FEATURES
1. Light weight, easy to load and unload
2. Good chemicals and drugs resistance
3. Small resistance to fluidity
4. Strong mechanical strength
5. Good electrical insulation
6. Water quality unaffected
7. Simple installation
APPLICATION
1. Structure Engineering
2. Water supply system
3. for Agriculture Irrigation
Main Products
View more products,you can click products keywords…
| | |
| --- | --- |
| PPR Pipe | PPR Fitting |
| PP Union Ball Valve | PP Compression Fitting |
| Clamp Saddle | Solenoid Valve |
| Sprinkler | PVC Ball Valves |
Company Profile
OTHER DETAIL SERVICES FOR YOU
1.Any inquiries will be replied within 24 hours.
2.Professional manufacturer.
3.OEM is available.
4.High quality, standard designs,reasonable&competitive price,fast lead time.
5.Faster delivery: Sample will be prepared in 2-3 days.
6.Shipping: We have strong cooperation with DHL,TNT,UPS,MSK,China Shipping,etc.
FAQ
1.What is your MOQ?
Our MOQ is usually 5 CTNS for size from 20-50mm.
2.What is your delievery time?
The time of delievery is around 30-45days.
3.What is your payment terms?
We accept 30% T/T in advance,70% before shipment .or 100% L/C.
4.What is the shipping port?
We ship the goods to HangZhou or ZheJiang port.
5.What is the address of your company?
Our company is located in the HangZhou, HangZhou ZHangZhoug Province,China.You are welcomed to visit our factory.
6.How about the samples?
we could send you the samples for free, and you need to pay the courier fee.
If there are too much samples, then you also need to undertake the sample fee.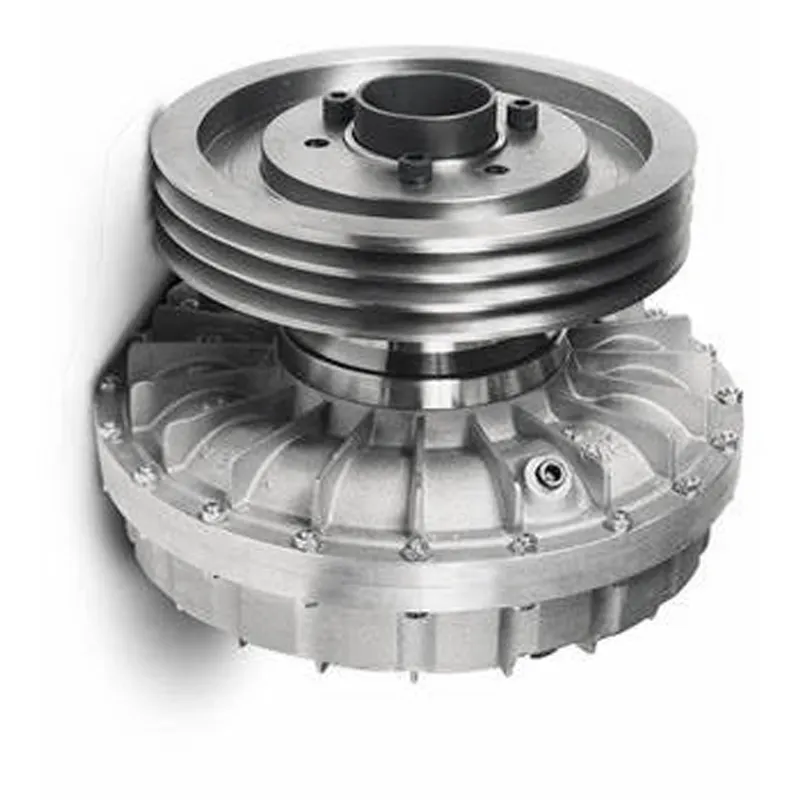 Maintenance-Free Fluid Coupling Options
Yes, there are maintenance-free fluid coupling options available in the market. Advances in fluid coupling technology have led to the development of maintenance-free or low-maintenance designs that offer extended service intervals and reduced downtime.
These maintenance-free fluid couplings typically incorporate features that minimize wear and prolong the operating life of the coupling, reducing the need for regular maintenance and lubrication.
Some of the key features and technologies found in maintenance-free fluid couplings include:
Sealed Design: Maintenance-free fluid couplings often come with a sealed design that prevents the ingress of contaminants and dirt, reducing the risk of internal damage and wear.
High-Quality Materials: These couplings are constructed using high-quality materials that exhibit excellent durability and resistance to wear, ensuring a longer lifespan.
Lubrication-Free Operation: Certain maintenance-free fluid couplings utilize special fluid formulations that provide long-lasting lubrication, eliminating the need for frequent fluid changes or refills.
Robust Bearings: Maintenance-free fluid couplings are equipped with robust bearings that can withstand high loads and operate smoothly without the need for regular maintenance.
Advanced Monitoring Systems: Some modern fluid couplings are equipped with advanced monitoring and diagnostic systems that provide real-time data on coupling performance, enabling proactive maintenance planning and minimizing unexpected failures.
By opting for a maintenance-free fluid coupling, industries can benefit from reduced maintenance costs, improved reliability, and increased productivity. These couplings are particularly valuable in applications where access to equipment for regular maintenance is challenging or in remote locations where maintenance resources may be limited.
However, it's essential to note that the specific maintenance requirements may vary depending on the manufacturer and the application. It is advisable to consult with the coupling manufacturer or supplier to select the most suitable maintenance-free fluid coupling based on the operating conditions and requirements of the machinery or equipment.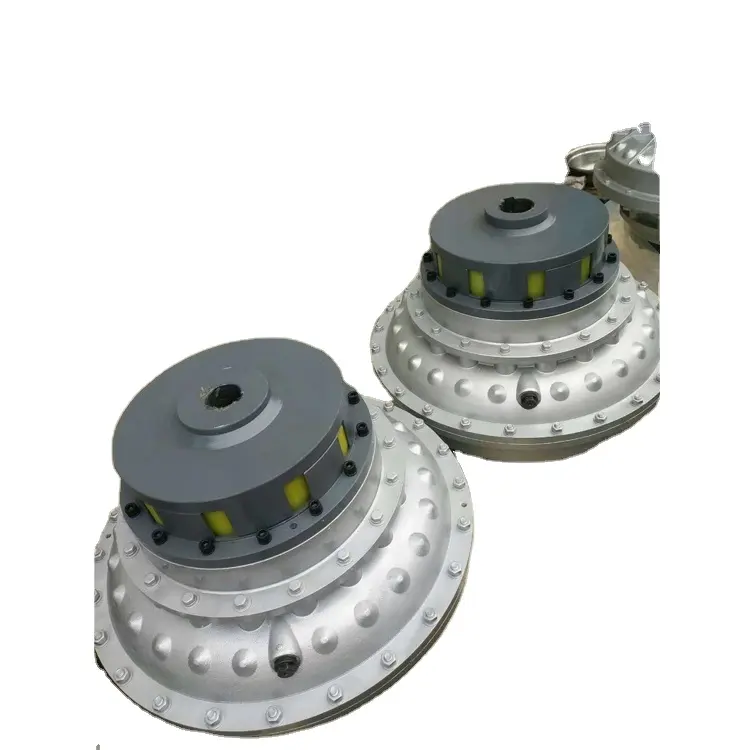 Fluid Couplings in Pumps and Compressors
Yes, fluid couplings can be effectively used in pumps and compressors to optimize their operation and improve overall efficiency. Here's how fluid couplings are beneficial in these applications:
1. Smooth Starting: Fluid couplings provide a soft-start capability, which is particularly advantageous for pumps and compressors. During startup, the fluid coupling allows the pump or compressor to gradually reach the desired operating speed, reducing mechanical stress on the equipment and preventing sudden torque spikes.
2. Overload Protection: Pumps and compressors may experience sudden changes in load due to variations in fluid demand or system pressure. A fluid coupling acts as a torque limiter and protects the connected equipment from damage during such overload conditions. It slips and absorbs excess torque, preventing mechanical failures and downtime.
3. Torque Control: Fluid couplings enable precise control over the torque transmitted to the pump or compressor. This feature allows operators to adjust the output speed and torque to match the specific requirements of the application, ensuring optimal performance and energy efficiency.
4. Vibration Damping: The inherent damping properties of fluid couplings help in reducing vibrations in pump and compressor systems. This not only extends the life of the mechanical components but also enhances the reliability of the entire system.
5. Energy Efficiency: By eliminating the need for direct mechanical connections and providing smooth acceleration, fluid couplings contribute to energy savings in pumps and compressors. The reduction in shock loads and vibrations leads to lower energy consumption and improved overall efficiency.
6. Heat Dissipation: Continuous operations in pumps and compressors can generate heat, potentially affecting the equipment's performance. Fluid couplings have the ability to absorb and dissipate heat, maintaining proper operating temperatures and ensuring consistent performance.
7. System Protection: In addition to overload protection, fluid couplings also protect pumps and compressors from torque fluctuations, which can occur during transient conditions. This protection prevents mechanical damage and enhances the longevity of the equipment.
Overall, fluid couplings offer several advantages in pump and compressor applications, including smooth starting, overload protection, torque control, vibration damping, energy efficiency, heat dissipation, and system protection. These benefits make fluid couplings a valuable component in optimizing the performance and reliability of pumps and compressors in various industrial settings.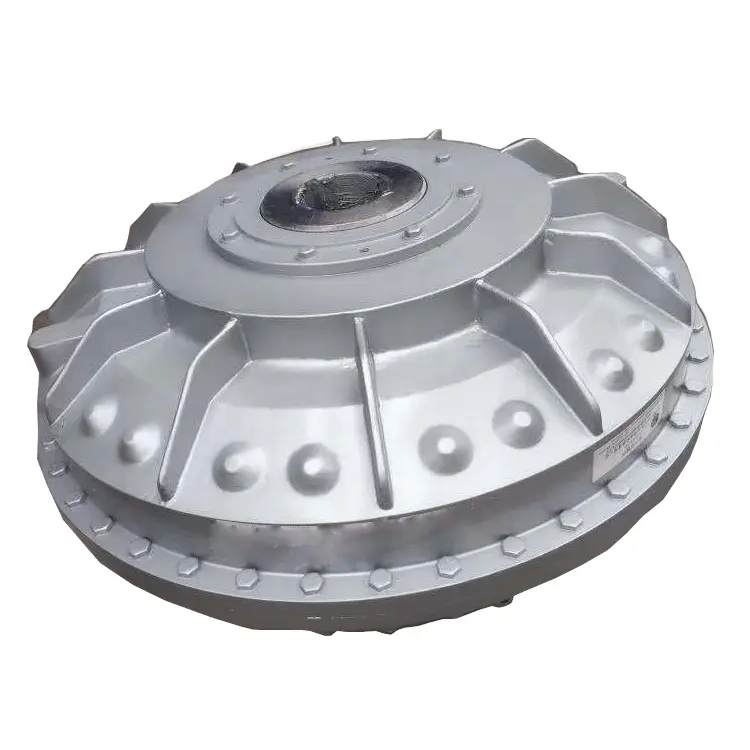 Selecting the Right Size of Fluid Coupling for Your Application
To ensure optimal performance and efficiency, it's essential to choose the right size of fluid coupling for a specific application. Here are the key steps in the selection process:
Identify the Application Requirements: Understand the torque and power requirements of your application. Determine the maximum torque and power that the fluid coupling needs to transmit to meet the operational demands of the machinery or equipment.
Check the Speed Range: Consider the speed range of your application. Ensure that the fluid coupling can operate effectively within the desired speed range, providing adequate torque transfer across the entire speed spectrum.
Consider the Fluid Coupling Type: Choose the appropriate type of fluid coupling based on the specific needs of your application. Hydrodynamic fluid couplings are suitable for applications requiring smooth and gradual torque transmission, while constant-fill fluid couplings are more suitable for applications where some slip is acceptable.
Calculate the Service Factor: Determine the service factor, which accounts for any additional loads or impacts the fluid coupling may experience during operation. Multiply the maximum torque requirement by the service factor to obtain the design torque.
Refer to Manufacturer Data: Consult the manufacturer's data sheets and specifications for various fluid coupling models. Compare the design torque with the torque capacity of different fluid coupling sizes to find the most suitable match for your application.
Consider Safety Margins: It's advisable to apply safety margins to ensure reliable operation. Select a fluid coupling with a torque capacity higher than the calculated design torque to account for potential variations in load or operating conditions.
Verify Space Constraints: Ensure that the selected fluid coupling fits within the available space in your machinery or equipment, considering any installation restrictions or dimensional limitations.
By following these steps and carefully evaluating the requirements of your specific application, you can select the right size of fluid coupling that will deliver optimal performance, efficiency, and reliability.



editor by CX 2023-08-30