Product Description
2000Psi Series ISO7241-A Steel Hydraulic Coupling for Fluid
Hydraulic Couplings are used across the spectrum of hydraulic applications. 
These Double Shut-Off couplings can be found anywhere that fluid transfer lines need to be connected and disconnected for operation or maintenance of equipment, and a loss of fluid is undesirable. 
Primarily used with hydraulic fluid. 
Hydraulic couplings are also used with chemicals, water, steam, and some gases.
Feature
1. The H001 Series hydraulic quick couplings are mainly used for construction equipment, forest
equipment, hydraulic machinery and oil equipment and other required hydraulic applications.
2. Poppet valves are available to prevent uncoupled leakage . Poppet valves open automatically when coupled within rated working pressure to keepthe flow expeditely.
3. Critical parts are hardened for durability.
4. H001 series conforms to the standard ISO7241-A.
5. Compatible with CHINAMFG 6600 Series, FASTERANV Series, AEROQUIP 5600 Series and
HANSEN HA 15000 Series.
Specifications
 
Drawing
Advantage
1.Raw Material conforms to China industry standard, bought from famous factory.
2. Insulation grade: H class, good resistance to high temperature.
3. Machined by CNC to make sure the tolerance as the drawing
4. 100% leakage testing under low pressure and high pressure.
5. All kinds of valve and seals material to meet custom requirement.
6. 1 year quality assurance after shipment.
7. After-sales technique support.
Packing & Shipping
Packing:
Transparent plastic bag + white small box + neutral carton + pallet
Custom packaging are available, XHnotion brand packaging are available
 
Shipping :
Export port: HangZhou or ZheJiang , China.
Shipping way: by sea, by air, by courier.
Express: TNT, DHL, UPS, FedEx, SF Express.
Delivery time: 3 days to 30 days depends on actual orders.
Our Company
XHnotion originate from notion between pneumatic power and human.
(X stands for winds, H stands for human)
In Chinese, XHnotion stands for 'we do, we promise'  we read it 'X-notion'.
The company XHnotion Pneumatic was founded in 2007 and has developed with a steadily growing success to a reliable partner for international established clients.
This success of the company XHnotion Pneumatic is based on:
High class quality standard
Customer satisfaction
Fair price policy
Flexibility
The high-class quality standard of the products of company XHnotion is reflected in our quality management system, certificated ISO 9001:2008. And we got CE, RoHS, REACH certificate for international market. 
XHnotion Pneumatic manufactures below products:
Pneumatic Components: air cylinder, solenoid valve, FRL
Solenoid Calve: standard solenoid valve, multipurpose solenoid valve, pneumatic angle valve
Pneumatic Fittings: plastic pneumatic fittings, mental pneumatic fittings, pneumatic muffler, water push in fittings
Air Gun & Couplers: pneumatic couplers, air guns, air tool kits
Air Hoses: air tubing, PTFE tubes, tube cutter, pipes
Why Choose US ?
1. We offer one stop solution. Over 5000 items for you to save efforts and costs.
2. We have molds workshop, die-casting workshop, CNC workshop, plastic injection workshop to 
    make sure each part exactly as the drawing and good function.
3. We will reply you within 24 hours.
4. Whatever quantity you are requesting, we always offer you the best quality.
5. 3D drawing, CAD drawing service for custom fittings, hose, valve, cylinder.
FAQ
Payment Terms :
We accept T/T, L/C, Paypal, Western Union, Money Gram, etc.
 
Samples Policy :
For regular valves, samples against your courier account or you pick up from us.
For custom items, we will discuss by email.
 
Return Policy: 
We assure you 1 year policy after shipment. 
If there is any problem during this period, please contact us for support.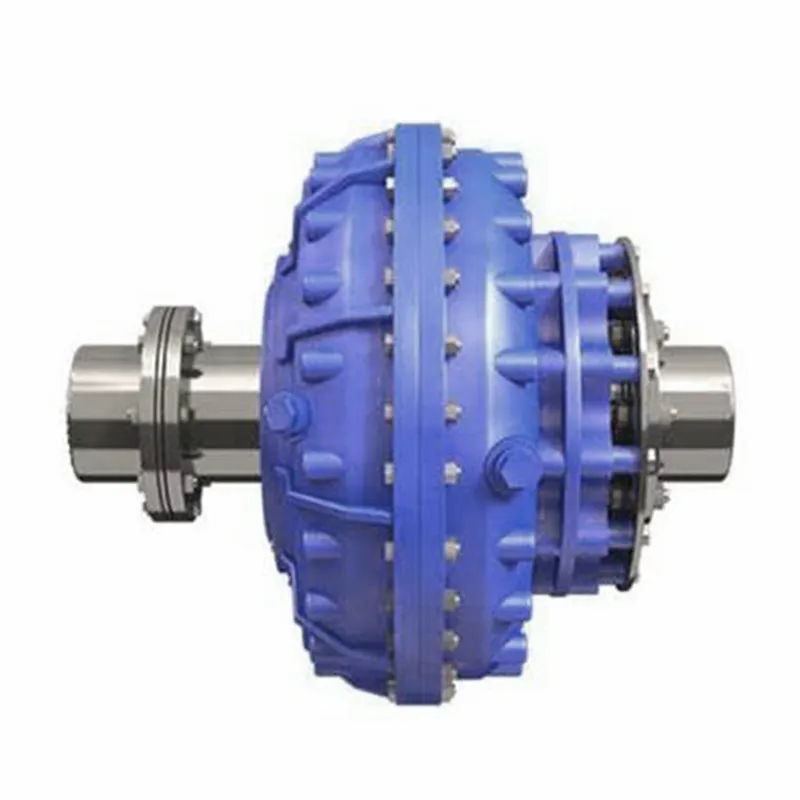 Factors Influencing the Thermal Performance of a Fluid Coupling
The thermal performance of a fluid coupling, specifically its ability to dissipate heat and maintain operating temperatures within acceptable limits, is influenced by several factors:
Power Rating: The power rating of the fluid coupling, which indicates its capacity to handle a specific amount of power, affects its thermal performance. Higher power ratings generally result in higher heat generation, so it's essential to choose a fluid coupling with an adequate power rating for the application.
Operating Speed: The operating speed of the fluid coupling is a critical factor. Higher speeds can lead to increased heat generation due to friction and viscous losses. It's essential to consider the operating speed to ensure the fluid coupling can handle the heat produced at the given speed.
Ambient Temperature: The ambient temperature of the environment in which the fluid coupling operates also plays a role in its thermal performance. Higher ambient temperatures can impact the cooling efficiency and may lead to increased operating temperatures.
Load Variation: Applications with varying loads can experience changes in heat generation. Fluid couplings used in such systems must be capable of handling the thermal effects of load fluctuations without exceeding temperature limits.
Cooling Method: The cooling method employed in the fluid coupling design significantly affects its thermal performance. Some fluid couplings use natural convection for cooling, while others incorporate forced cooling methods such as internal or external cooling circuits. The cooling system's efficiency directly impacts the ability to dissipate heat effectively.
Fluid Properties: The properties of the fluid inside the coupling, such as viscosity and heat capacity, influence thermal performance. The choice of fluid can affect the amount of heat generated and the efficiency of heat dissipation.
Operating Time: The duration of operation also affects the thermal behavior of the fluid coupling. Continuous operation or extended duty cycles may lead to higher operating temperatures, requiring careful consideration during selection.
Proper Maintenance: Regular maintenance, including lubricant inspection and replacement, is crucial for optimal thermal performance. Contaminated or degraded fluid can impact the heat transfer characteristics of the coupling.
It's essential to consider these factors when selecting a fluid coupling to ensure that it can effectively manage heat generation and maintain safe operating temperatures in the specific application.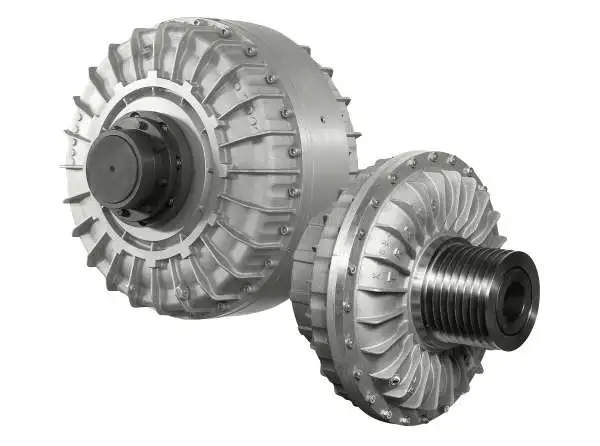 Fluid Coupling: Dealing with Oil Leakage and Sealing Issues
Fluid couplings are designed to be sealed units to prevent the leakage of the internal fluid (usually oil or a similar hydraulic fluid). Proper sealing is crucial for the efficient and reliable operation of the fluid coupling, as any oil leakage can lead to reduced performance, contamination, and potential damage to the surrounding components.
Here are some key factors related to oil leakage and sealing issues in fluid couplings:
Seal Design: The sealing system in a fluid coupling typically involves shaft seals and gaskets. High-quality seals are essential to prevent oil from escaping and contaminants from entering the coupling. The design and material selection of these seals play a significant role in maintaining effective sealing.
Installation: Proper installation of the fluid coupling is critical to ensure that the seals are correctly positioned and securely fitted. Any misalignment or damage during installation can lead to oil leakage issues.
Maintenance: Regular maintenance is essential to detect and address any potential sealing problems early on. Inspections should be conducted periodically to check for signs of oil leakage, wear on the seals, and any damage to the coupling housing.
Fluid Selection: The choice of fluid used inside the coupling can also influence its sealing performance. Using the recommended fluid type and quality specified by the manufacturer is essential for maintaining proper sealing.
Operating Conditions: The operating environment can impact the sealing effectiveness. Extreme temperature variations or harsh working conditions may affect the integrity of the seals over time.
If oil leakage or sealing issues are observed in a fluid coupling, immediate action should be taken to address the problem. This may involve replacing worn-out seals, resealing the coupling, or investigating potential causes such as misalignment or excessive heat generation.
Additionally, regular inspection and maintenance of the fluid coupling can help prevent sealing problems before they escalate. Early detection and appropriate maintenance can extend the lifespan of the fluid coupling and ensure reliable power transmission in various industrial applications.
Consulting with the manufacturer or a qualified engineer for guidance on proper maintenance and troubleshooting of fluid coupling sealing issues is recommended.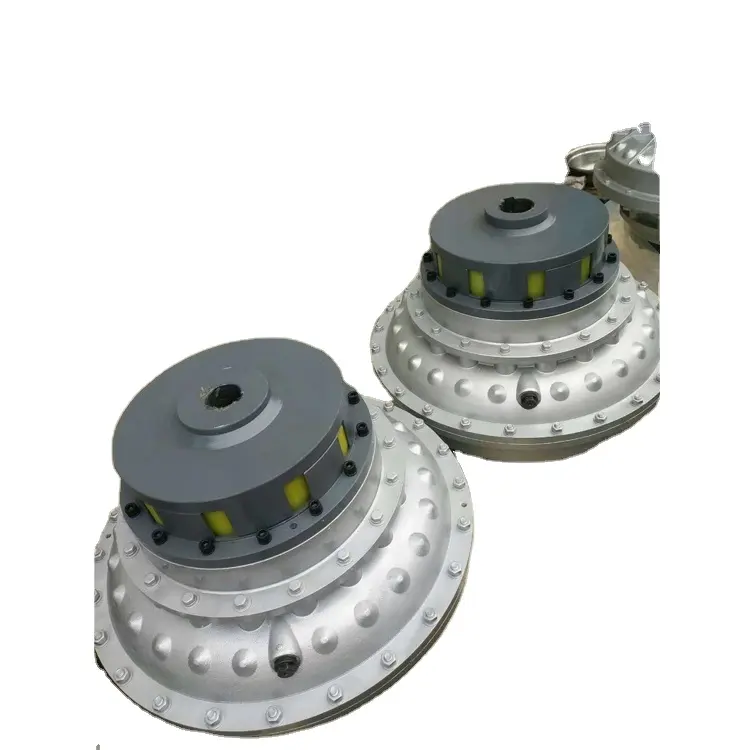 Maintenance Practices for Fluid Couplings
Regular maintenance is crucial to keep a fluid coupling in good condition and ensure its longevity. Here are the key maintenance practices:
Fluid Level Checks: Regularly inspect the fluid level in the fluid coupling. Maintain the fluid level within the recommended range specified by the manufacturer.
Fluid Quality: Monitor the quality of the fluid in the fluid coupling. Check for any signs of contamination, degradation, or discoloration. If the fluid shows signs of wear, replace it following the manufacturer's guidelines.
Fluid Replacement: As part of routine maintenance, consider replacing the fluid periodically, even if there are no visible signs of wear. Fluid replacement intervals may vary based on the application and operating conditions.
Lubrication: Ensure proper lubrication of the fluid coupling components, including bearings and seals, as specified by the manufacturer.
Inspections: Regularly inspect the fluid coupling for any signs of leaks, damage, or unusual noises during operation. Address any issues promptly to prevent further damage.
Alignment: Verify that the fluid coupling is correctly aligned with the connected equipment. Misalignment can lead to premature wear and reduced performance.
Coupling Bolts: Check and tighten the coupling bolts as needed to maintain proper coupling integrity.
Temperature Monitoring: Monitor the operating temperature of the fluid coupling. Elevated temperatures may indicate an issue that needs attention.
Vibration Analysis: Periodically perform vibration analysis to detect any abnormal vibrations that could indicate potential problems.
Manufacturer Guidelines: Follow the maintenance guidelines and recommendations provided by the fluid coupling manufacturer.
By adhering to these maintenance practices, you can extend the life of your fluid coupling, improve its reliability, and minimize the risk of unexpected failures.



editor by CX 2023-09-30